Chairman's Message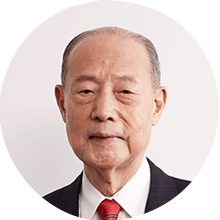 Shao-Yu, Wang, Chairman
TSRC was founded by Mr. Glyn T.H. Ing in 1973, through cooperation with Trust & Investment Company and social leaders, to support the Ten Major Construction Projects which include developing the petrochemical industry. TSRC started off by setting up a manufacturing plant in Kaohsiung and licensed technology from abroad to produce synthetic rubbers. After over 40 years of hard work, innovation, and process enhancements, TSRC has evolved from an enterprise importing foreign technologies to one exporting innovative products and technologies. Its business has also expanded beyond the greater China region to Thailand, India, USA and Europe. TSRC's success today is built upon solid efforts, dedication, and stepwise progress.

The global economy and environment are undergoing challenging and volatile changes. The Board, with mandate from the shareholders, strongly supports a strategy of strengthening our specialty portfolio and globalization initiative. The management team is tasked by The Board to set stretched and impactful business objectives and to establish close partnerships with customers based on the voice of customers. In addition, we will continue to focus on developing top talents, enhancing innovations and energy conservation, and exploding organizational and leadership capabilities in order to overcome market challenges and enhance our market positioning.

Looking forward to the next 50 years, we will continue to operate with the highest level of integrity and build on our past efforts and successes to fulfill our corporate social responsibility and overachieve on our operating target, hence keeping our commitment to delivering the best returns and benefits for our shareholders, customers, and employees.

Shao-Yu, Wang
Chairman