Your opportunities are endless at TSRC
TSRC products and services push boundaries and innovate business. You can find exciting and rewarding career opportunities at TSRC, in an environment that is safe, welcoming and challenging. 

With the company in full growth mode, we're looking for the kind of people who think independently, take initiative and be innovative. We invite you to build the future together.
If you want to be something exciting and make a meaningful impact to the world, join us to build the future together.
What Our Community is Saying...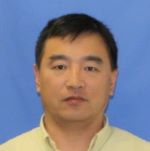 Alex Jing
" TSRC is focusing on people. As a manager of R&D team, my role is to put the right people at the right positions. People with the suitable capabilities are given multiple development paths. I'm part of journey and I enjoy it very much. "
Mark Lee
" At TSRC, we're constantly striving to create products that change the world. And you can feel that sense of innovation and dedication to our customers at every level of the business. "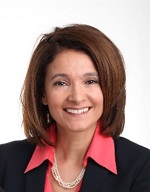 Sabrina DiSerafino
" When I joined TSRC (LUX) Corporation as an office manager in August 2016, I was warmly welcomed by a great team in Luxembourg and by my nice colleagues in our Headquarter in Taiwan. They made me feel at home right from the start because at TSRC the atmosphere is one of cooperation and support. I'm glad to be part of a company that offers the opportunity to contribute to its success and to grow at the same time. I look forward to the challenges that lie ahead of me. "

Jerry Wu
" TSRC is a great place to work where you can find people embrace the team concepts and achieve a reasonable work-life balance. Each day at TSRC will offer new opportunities for you to apply your skills and knowledge in creating growth of our business while developing yourself as a professional. "