Meet Our Executive Leadership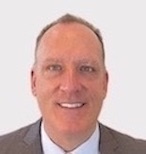 Advanced Materials Division
Vice President

Synthetic Rubber Division
Vice President

Finance Division
Vice President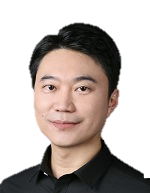 Operations Division
Vice President

Research & Development Division
Vice President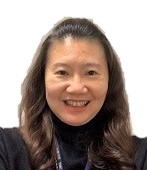 Human Resources & Management Dept.
Vice President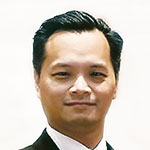 Corporate Development Dept.
Senior Assistant Vice President

Legal Dept.
Assistant Vice President
Joseph Chai was appointed CEO of TSRC effective November 1st 2015. Prior to joining TSRC, Joseph spent 24 years at The Lubrizol Corporation, a leading global specialty chemical company in fuels and lubricant additives. He has held a variety of positions across multiple businesses including sales, product manager, business manager, vice president Asia Pacific, and vice president general manager Performance Coatings. He has worked in different regions including Singapore, China, and at Lubrizol's HQ in Cleveland, Ohio, USA from 1994-1996 and 2008-2014.
Joseph is a people-oriented leader and has consistently delivered on business objectives. He firmly believes in leveraging on diversity, teamwork, innovation and executing against clear strategies to create a successful enterprise with profitable and sustainable growth.
Joseph graduated from the National University of Singapore in 1987 with a BSc degree major in Chemistry and earned his MBA from Case Western Reserve University in 1996. He is effectively bilingual in Chinese and English with a good balance of Eastern and Western mindsets.
Kent joined TSRC in February 2020 as the President/General Manager of TSRC Specialty Materials (formerly Dexco Polymers), with global P&L responsibility for TSRC's wholly-owned subsidiary located in the USA.
Kent brings 25+ years of experience in the specialty chemicals industry, serving several businesses within Huntsman Corporation and H.B. Fuller Company. Kent's experience includes numerous roles in General Management, as well as functional leadership roles in Sales/Marketing, Operations, Supply Chain and Finance. Kent has a wealth of international and diverse experience, including extended international assignments with his family based in Asia and Europe.
Kent earned his MBA from the University of Minnesota's Carlson School of Management, graduating with honors (top 5% of class) with a dual focus of Marketing and Operations.
Kevin Liu earned a Bachelor of Science degree in chemical engineering from Taiwan National Cheng Kung University and a Master of Management degree from Cambridge College in Boston, Massachusetts. Before joining TSRC in 2012, he had been as Director of Sales & Marketing and Spokesperson for China Synthetic Rubber Corp.
Edward Wang received his MBA from Tunghai University and held BS of Industry Engineering from Tunghai University.
Edward is a veteran in financial fields and has an extensive background in corporate finance, corporate governance, investment banking and venture capital. Before joining TSRC, He was the Interim CFO of HTC, a global smartphone, and virtual reality brand leader, where he oversaw HTC's financial strategy, investor relationship, and commercial decisions. Before that, Edward had more than 15-year experience in direct investment. He successfully invested in more than 50 companies across Taiwan, China, Singapore and the USA, and divested with a sound return to investors. He started his career as an industry analyst in investment banking field and had helped more than eight companies from different industries successfully went for IPOs in Taiwan Stock Exchange or raised funding from the capital market.
Brian Hsu joined TSRC in Jan 2020 as the Head of Operations globally. Brian brings more than 20 years of Operations experience at Deuchem and Elementis, where he held multiple roles and management responsibilities within the full spectrum of operation activities from engineering, manufacturing, supply chain, process, cost control and risk control… etc. He also has a wealth of experience in upgrading safety and quality.
Brian graduated from National Taiwan University of Science and Technology, Chemical Engineering.
Dr. Qiwei Lu joined TSRC in April 2016 as Research & Development Vice President, with global responsibility for driving innovation, improving product quality, and developing new solutions & applications across all regions & markets, by promoting close collaborations of R&D teams with corresponding businesses, customers, and external resources.
Dr. Lu has established 15+ years of track record of strategic innovation, new product development, and new technology platform management at leading global companies, including Lubrizol and General Electric. Throughout his career, Dr. Lu has demonstrated the ability to lead technical teams around the globe in developing innovative solutions and creating unique values for customers in a variety of industries.
Dr. Lu earned a Ph.D. in Material Science (plus a minor in Chemical Engineering) from University of Minnesota, Minneapolis, MN and Bachelor of Engineering in Polymer Materials from Harbin Institute of Technology, Harbin, China. He holds 14 issued patents (plus a dozen of others pending) and 8 peer-reviewed journal articles.
Peggy Wang joined TSRC in Jan 2021 as Vice President, Human Resource and Management.
Peggy has more than 20 years of working experience across different industries in HR and HR management capacity. Prior to joining TSRC, Peggy was the Director of HR for Asia at SRAM, a major US manufacturer of bicycle components and HR manager for Corning display Technologies. Peggy has intensive HR & Management experiences in Multinational companies and brings a wealth of experience in talent development, building of employee engagement and culture development, and supporting business growth. Peggy holds a B.A. degree in Business Administration from National Chengchi University and EMBA from National Taiwan University.
Thomas joined TSRC in March 2018 as head of Corporate Development Department with global responsibility for identifying and leading the execution of strategic business development / investments and M&A opportunities for TSRC. Thomas will also have responsibility for the functions of corporate planning, key project management, business processes, CSR, and investor relations.
Thomas brings a wealth of business experiences, international engagements, and global perspectives. Prior to joining TSRC, Thomas spent 10+ years at DuPont in Taiwan and USA in roles spanning technical, product development, marketing, strategic planning and business management with strong focus in the photovoltaic industry and application across multiple geographies.
Thomas Lin holds a Master's Degree from Penn State University in Ceramics Materials and a Bachelor's Degree from National Tsing Hua University in Materials Science. He is also Six Sigma black belt certified.
Mr. Iting Tsai received his LL.B. degree from National Chengchi University and LL.M. degree from University of California at Berkeley. Before joining TSRC in 2012, he had worked for law firms and high-tech company, where he gained solid and extensive experiences in practicing the laws. Mr. Tsai is an attorney admitted in Republic of China (Taiwan) and New York State.