TSRC Corporation, a leading global supplier of TPE elastomers, will be participating in CHINAPLAS 2023. In response to the lifting of the COVID-19 global epidemic blockade, TSRC will return to CHINAPLAS after 3 years to showcase our innovative products and offerings, and to connect with the industry's top professionals from around the world.
We are committed to providing innovative products and ESG solutions to meet the ever-changing needs of our diverse end markets. Our team of experts will be on hand to discuss our latest product offerings and ESG value propositions, and more importantly to discuss and understand some of your key business challenges that we can perhaps help with.
TSRC will be hosting a series of seminars and tech talks during the event. 2 technical seminars featuring medical and hygiene application, will be held on April 18 and 19, 14:00, Room CC105C. 5 tech talks will be giving on April 17-19 at TSRC booth, Tech Talks Stage, in Hall 17, A31.
We look forward to welcoming you to our booth and to sharing our passion for TPE technology with you. Please stop by!

SEMINAR @Room CC105C (Hall 18, Level 1)

VECTOR® SEBS Polymer for Medical Packaging and Medical Device
Abstract
As one of the global leading manufacturer of styrenic block polymers, TSRC is constantly committed to the development of high-value added products. In recent years, the footprint extends to medical applications and high flow / high transparency fields. For medical applications, the high-vinyl SEBS 8245D has high flexibility and high transparency, suitable for medical films and medical tubing. Meanwhile, VECTOR 8101, 8103, 8104, 8109 have excellent mechanical properties Performance, suitable for medical stoppers, gaskets, euro caps, syringe plunger tip and other applications. All of TSRC medical SEBS grades have passed USP Class VI and ISO 10993-5 tests. Besides, TSRC provides technical support for downstream applications and compounding service to meet diverse market requirements.
VECTOR® SIS Polymer for Hygiene Elastic Film Application
Abstract
TSRC utilizes advanced elastomer design and production technology to deliver a number of products and solutions to suit the market of hygiene products in order to fulfill customer requests, establish product differentiation, and add value. A new grade of VECTOR ®4258/VECTOR ®4359 with high strength and easy-blown film processing has just been developed. The new grade combines high elasticity and soft fit with recyclability, allowing it to give innovative elasticity solutions for a variety of applications.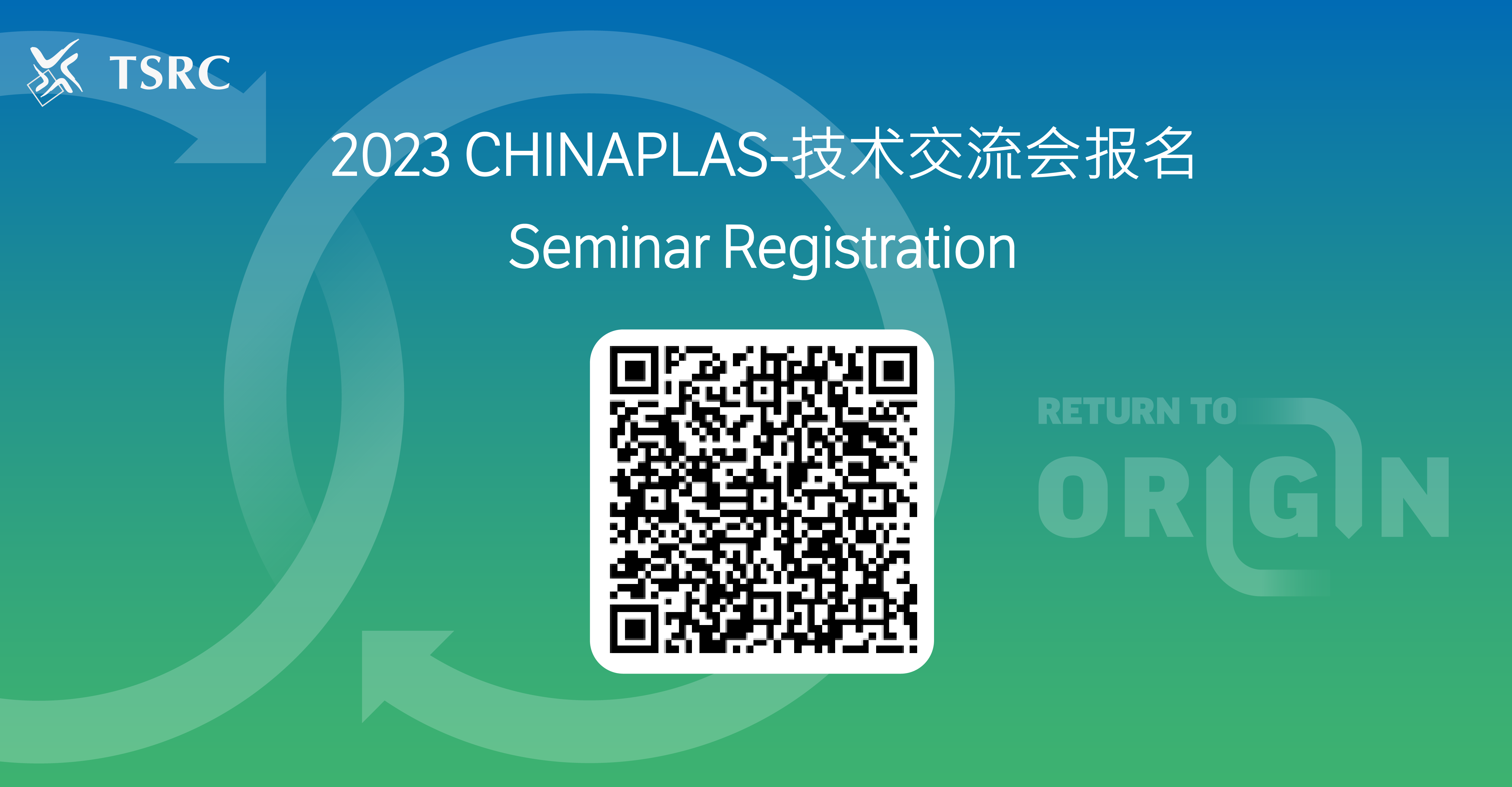 TECH TALKS @TSRC Booth (Hall 17, A31)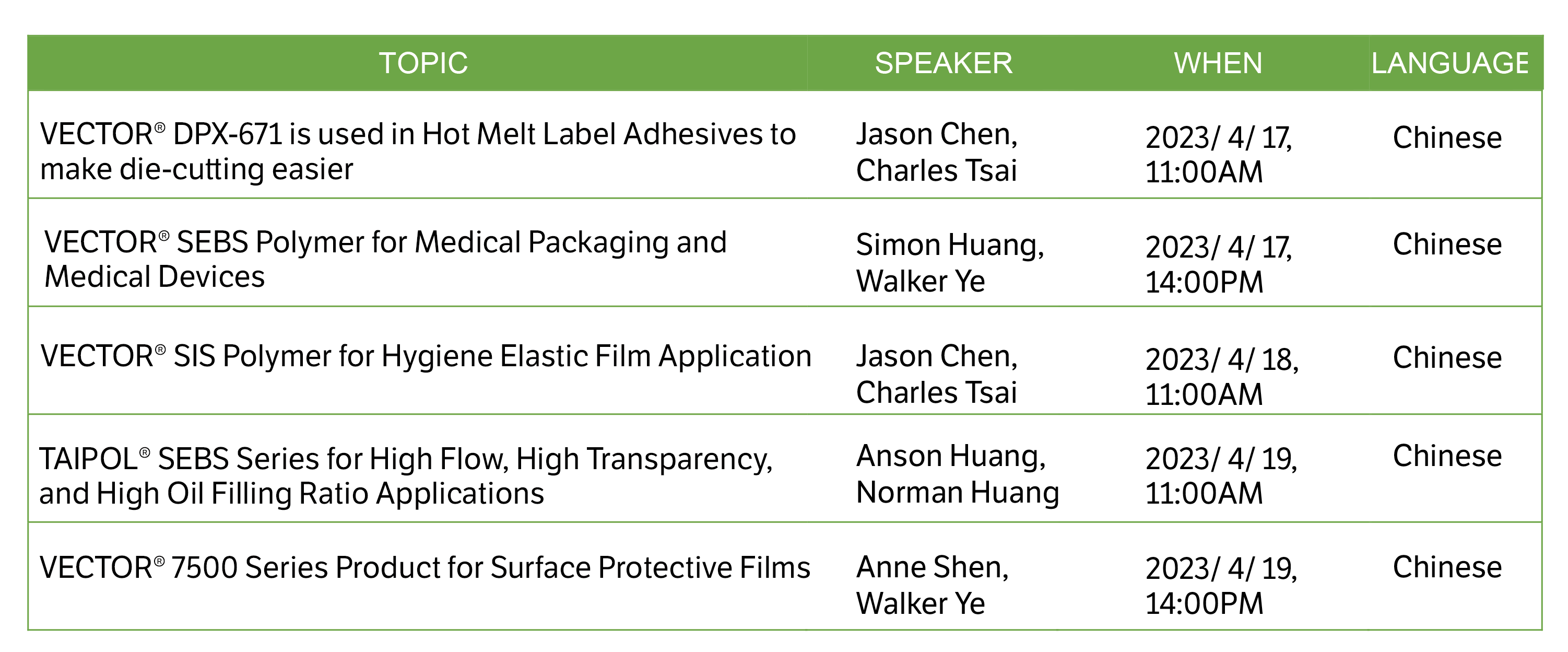 CHINAPLAS 2023
Booth: Hall 17 #A31
Venue: Shenzhen World Exhibition & Convention Center, China www.chinaplasonline.com
---
2023/04/17 ~ 20
CHINAPLAS 2023