TSRC Specialty Materials (TSM) is set to participate in the upcoming ASC Annual Convention & EXPO 2023. We will be showcasing the latest advancements in styrenic block copolymers for adhesives at our booth #500.

We will be introducing our new product for label adhesives that offers excellent moisture resistance, low temperature properties, and low elasticity, greatly enhancing the adhesive's performance.

Our technical expert, Paul Dalley, will be presenting "Novel Styrene-Isoprene Block Co-Polymer for Hot Melt Label Adhesives" on April 17th from 12:55 to 1:45 pm at the PSA short course.

At TSM, we are dedicated to providing high-quality solutions that meet the evolving needs of our customers and the industry. We invite you to visit our booth #500 and meet with our team of experts to learn more about our cutting-edge solutions.

We are excited to connect with you at the ASC Annual Convention & EXPO 2023 and discuss how we can help your business succeed. See you there!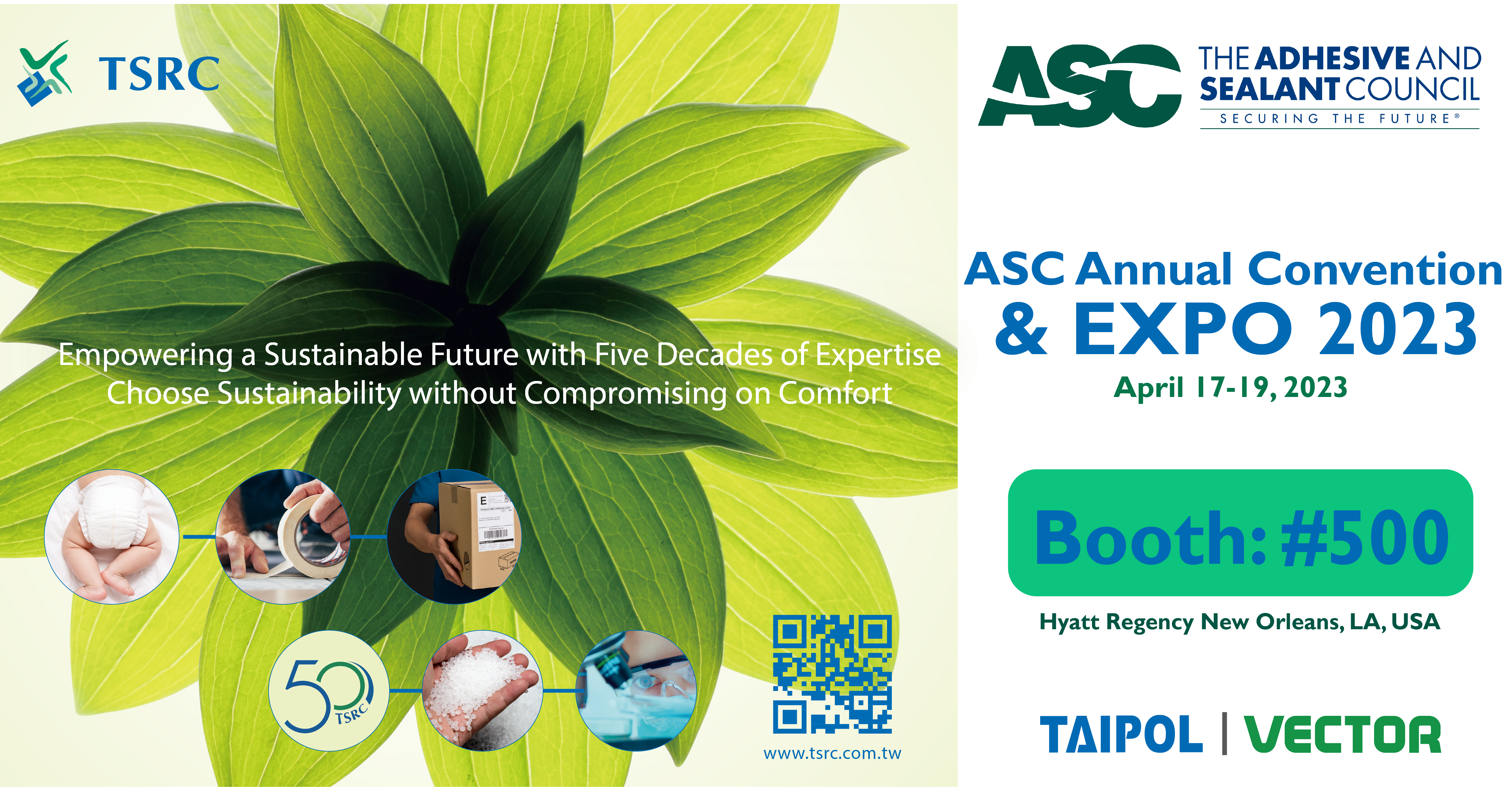 ASC Annual Convention & EXPO 2023
Booth: #500
Venue: Hyatt Regency New Orleans, LA, USA https://www.ascouncil.org/events/2023-annual-convention-and-expo
---
2023/04/17 ~ 19
ASC Annual Convention & EXPO 2023