PLASTINDIA will relaunch in New Delhi on February 1, 2023, following a five-year suspension. TSRC will deliver the most recent SBCs products for a variety of industries, as well as new innovative solutions to achieve net zero carbon and provide differentiated value and aid to our customers' careers. The exhibition's theme will be "Good Life from TSRC Elastomers – Your Sustainable Partner," which will allow clients to stay current on TSRC's newest product development and industry trends. TSRC will introduce its latest elastomer products and applications during the exhibition through two seminars: TSRC Innovation SEBS Solutions and the TPE Compound Solutions.
Welcome to visit TSRC booth at Hall 14, E7 at Pragati Maidan, Conference & Convention, New Delhi, India and join the online webinars. We are looking forward to meeting with you to create more business opportunities.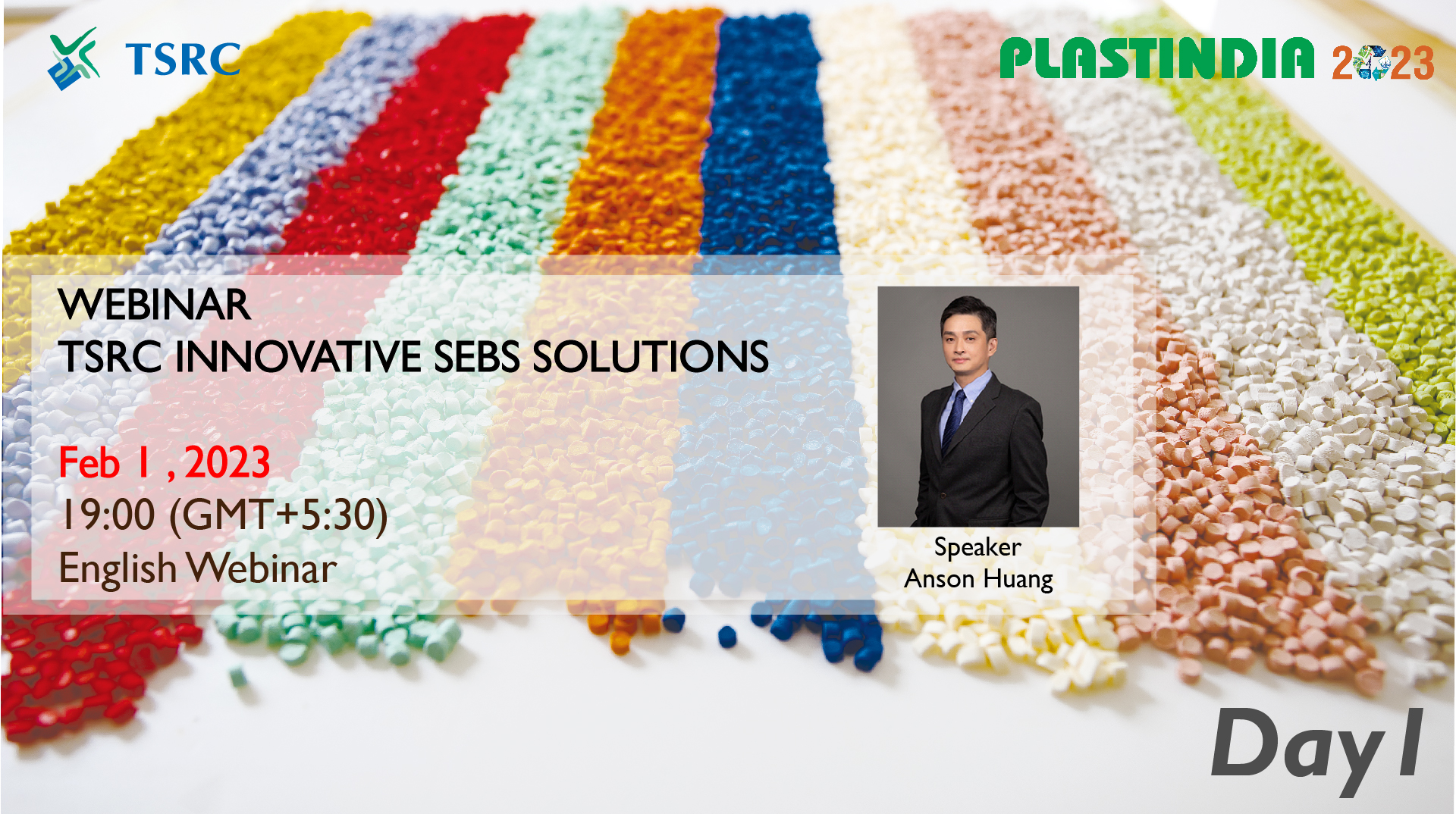 Abstract
As the world's leading producer of styrene block copolymers(SBC), TSRC is dedicated to the development of high-value products. In recent years, it has expanded its product application categories to include medical, automotive, and high-end applications such as high flow, high transparency, and high oil filling ratio.
Speaker
Anson Huang, located in Taiwan works for TSRC as a Global Marketing Manager covering new SBCs market development, SEBS solutions for TPE compound and plastic modification, product and marketing strategy. With over 12 years of experience from marketing, business development to sales roles for adhesive, TPE compound and plastic modification market development in TSRC.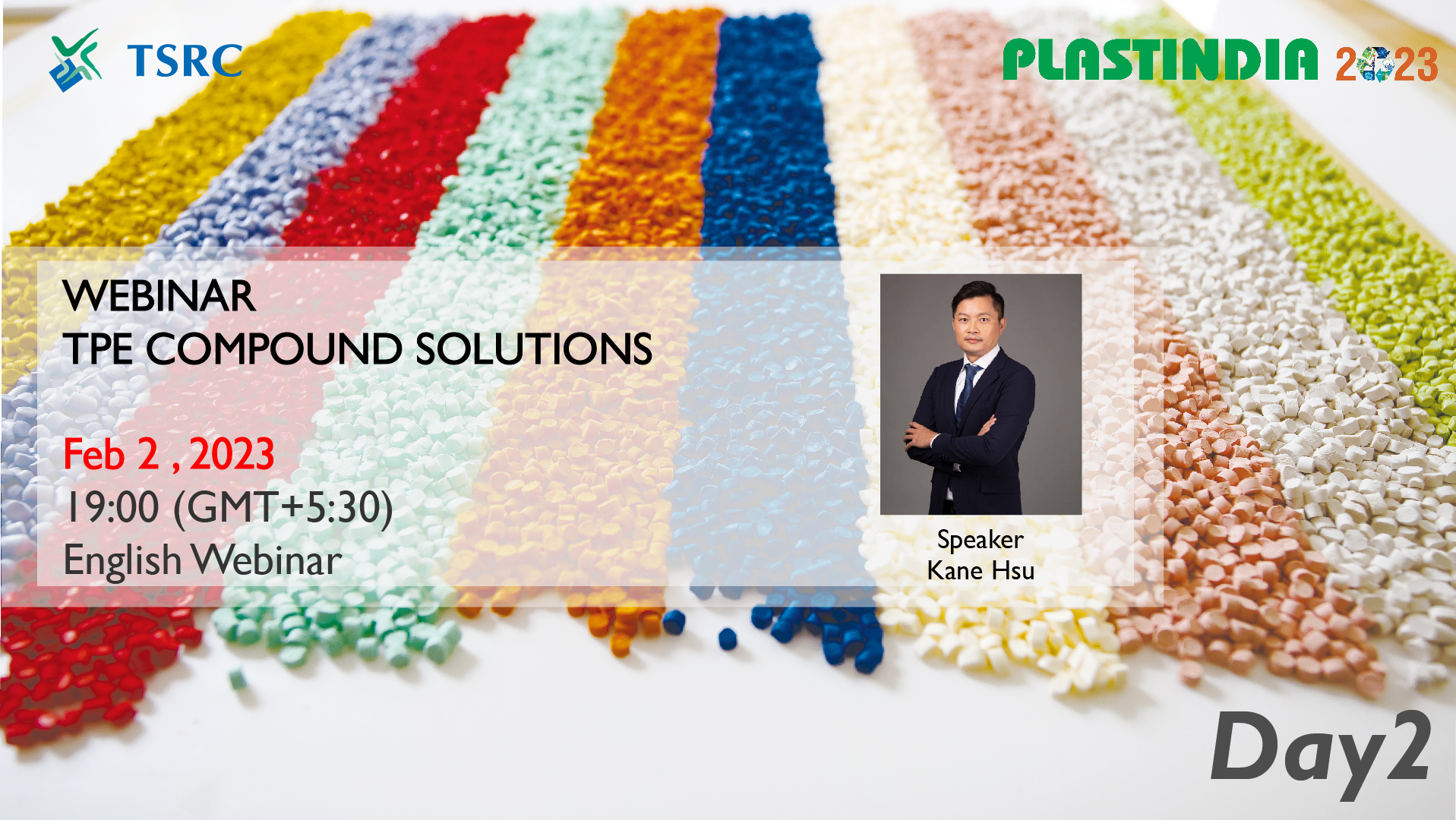 Abstract
TPE Compound Solutions will cover a variety of fields in daily life, including food packaging, consumer goods, auto parts, electrical equipment, high-end shoe materials, medical consumables, and other industrial uses. TSRC is committed to sustainable development and trends, as well as technological innovation in the chemical industry. While satisfying customization, it is also continuously seeking more ecologically friendly sustainable development solutions for our partners.
Speaker
Kane Hsu, located in Taiwan, works for TSRC as a Sales Manager, who focus on footwear material development and collaboration with global footwear brand. Kane, previously worked for San Fang Chemical Company, where he focused on artificial leather, leading project with customer. Kane possess over 17 years footwear career, is interested in footwear, sharing and exchange the idea.


PLASTINDIA 2023
Booth: Hall 14 #E7
Venue: Pragati Maidan, New Delhi, India https://www.plastindia.org/

Webinar Registration
---
2023/02/01 ~ 5
PLASTINDIA 2023